Ms. Sydonie Outar
Training Administrator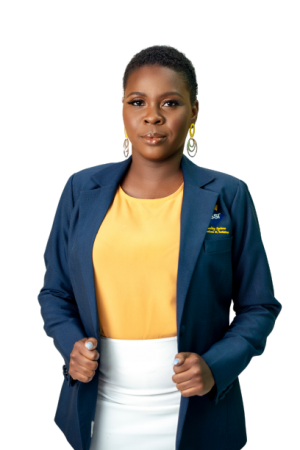 Sydonie Outar, Training Administrator, exemplifies the core values of QSSI: professional, customer service oriented and competent. She possesses excellent work ethics, is a great team player and motivator, and goes above and beyond to ensure customer satisfaction.
After just three (3) months of joining the QSSI team, Sydonie was instrumental in one of the company's biggest accomplishments to date; the launch of the QSSI Training Institute on June 14, 2017. It was during this process that her planning and procurement skills were drastically improved and is now crucial in her role as a Training Administrator.
Sydonie is responsible for the development and execution of the internal and external training programmes which give all stakeholders the opportunity to strengthen their skills and keep up with industry standards.
Sydonie holds a Bachelor of Arts Degree in Language, Communication and Society from the University of the West Indies (Mona), Jamaica. She also has training in Customer Service, Root Cause Analysis, ISO 9001 and Instructional Design.
Having being a part of the QSSI team for over three (3) years, Sydonie has become passionate about its growth, strategy and reputation. She wants to continue to grow with the company as it seeks to meet its long-term objectives.
"In the end, all business operation can be reduced to three words: people, products, and profits. Unless you've got a good team, you can't do much with the other two" Lee Iacocca.